What is a Photoooth?
A Magical Memories Photo Booth is an instant crowd pleasing party in a box! If you are looking for the latest and greatest addition to your celebration, then a Magical Memories Photo Booth is it! We can guarantee everyone will enjoy the experience and they will never forget your event!
Give us a call at (812) 483-8385 or send an email for more info.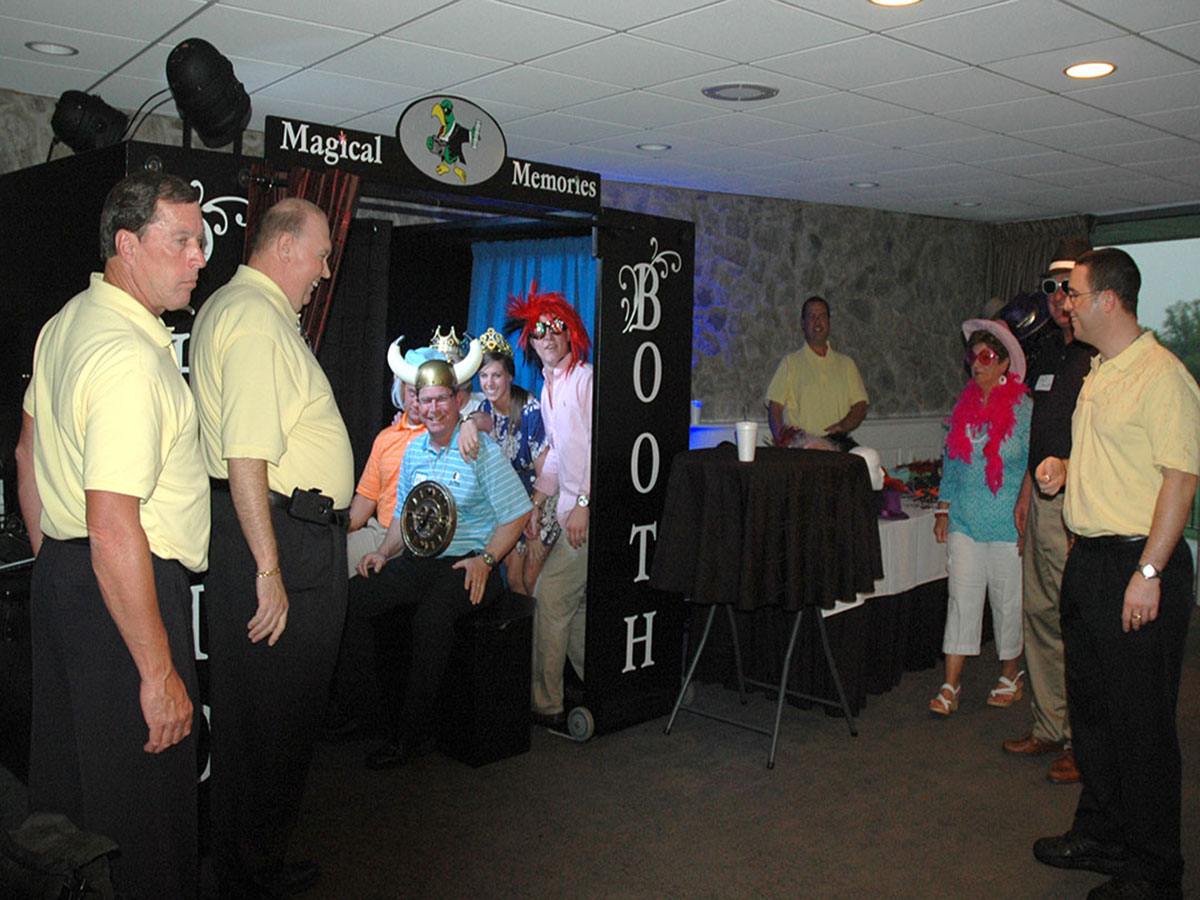 What Does a Photo Booth Look Like?
Always the trend setter, Magical Memories is the premier provider of the finest quality photo booths in Southwest Indiana, Southeastern Illinois and Northwestern Kentucky, and, the only provider of a white photo booth. These classic "Magical Memories" photo booths are specially designed to be the perfect addition to your event. All you and your guests have to do is get in, smile, and the attendant will push the button. Note: Magical Memories Photo Booths are roomy enough for large groups and ADA (American Disabilities Act) accessible.
What Kind of Events Can I Rent a Photo Booth For?

Weddings
Family Reunions  
Birthday Parties
Bar/Bat Mitzvahs 
Corporate Events
Class Reunions
Quinceañeras 
Holiday Parties
Fundraisers & more
How Does a Photo Booth Work?
Booths are so easy to use! Just get in, smile, and the attendant will push the button. The booth will take 3 - 4 shots approximately 5-10 seconds apart following an onscreen count down; each photo will be displayed on a monitor inside the booth. Within seconds, the pictures are printed and available from the attendant.